We took Emma over to the Stones River Battlefield area for some fall pictures on Thursday evening. We took some great pictures and decided to enter the best five in the GAP Casting Call. I can't post the pictures here but you can see them by going to...

http://kodak.eprize.net/gapcastingcall

Just search the current gallery using my email address. For some reason the best two are not showing up yet. Hmmm...I must email them. Well, please keep your fingers crossed that the panel of judges finds Miss Emma*Cakes as adorable as we all do! The twenty finalists will be announced around October 30th and the voting begins on November 20th. You will vote for our Punkinhead, right?! Although...I am sort of thinking I should have waited and used a few of these! :)

I absolutely *love* this one. So sweet. It will be framed and hung in her bathroom soon.


We went to the pumpkin patch this afternoon and had an absolute blast. Grandma and Granddad enjoyed the pumpkin patch with us. Emma even picked out her own pumpkin and tried to pick it up several times then decided just to hug it until Mommy picked it up for her.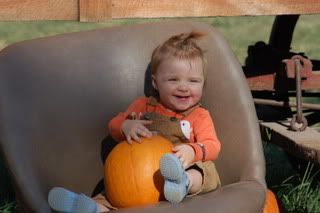 She was everywhere...busy as a bee...she wanted to pet a baby goat but it just wanted to sniff her Crocs so she pushed his head back in the fence. :)


I'll leave you with a few more fun snapshots from the pumpkin patch...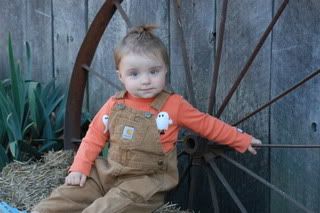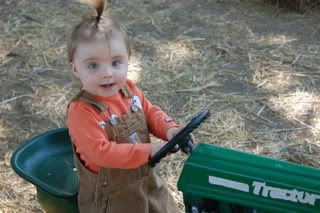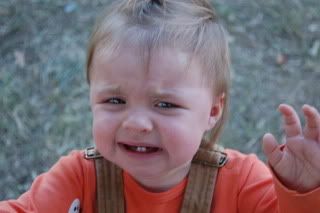 She didn't want to leave the tractors or the farm! Hmmm...maybe she's an Indiana girl at heart?!