Wow, I hadn't posted in awhile. I will just update on all fronts in one post.

I am still looking for a job, it has now been 10 weeks since I was laid off. I have been on two interviews out of the tons of applications I have filled out. Nothing has panned out yet so thank goodness for UI benefits. I am just trying to stay optimistic and enjoying the time home with Emma instead of stressing myself out! Some days are harder than others though.

I am down to 194 so I am losing but I really need to work at it more. So far I have only cut down on Coke - no more than 2 a week - also we are cooking a good bit from the Biggest Loser Cookbook. The recipes are healthy versions of the food we all love and so far everything we have tried has been amazing. I highly recommend it! Now I just need to get motivated to work out to my 30 Day Shred DVD and jog around the block with Emma...

Emma had been doing awesome with the potty training for about 3 weeks but she has had a rough week. The accidents keep happening and she refuses to "try" and potty when we nudge her to do it. She has been peeing in her pants (and on the floor) with a silly smile on her face so these are not accidents. We have been having some talks with her and are going to try to focus on it hard again this week. The ironic thing is that she is still doing well when we are NOT home (just two poopy accidents - sorry if TMI!) So if you have any advice to offer on the thinking it is "funny" to pee on the floor or on the poopy pants front then please comment. :)

We had a great Valentine's Day weekend with Emma. We spent the Friday at Granny & Diggie's house and joined GeeGee & Grandad for dinner that evening. We took her to Julia's Bakery and let her pick out a cookie on Saturday before going to Barnes & Noble to see Curious George. She really enjoyed singing and listening to the story but was getting impatient waiting to meet George. There were so many kids! It was finally her turn and she gave George a hug and smiled for a pic.

I think that is about all we've been up to lately so now I'll share a few new pics.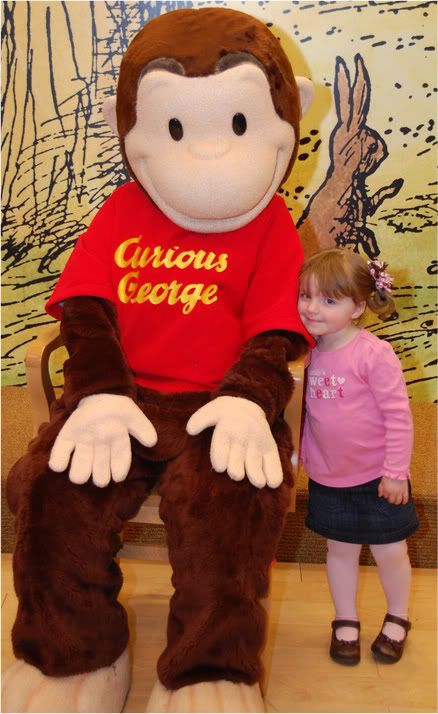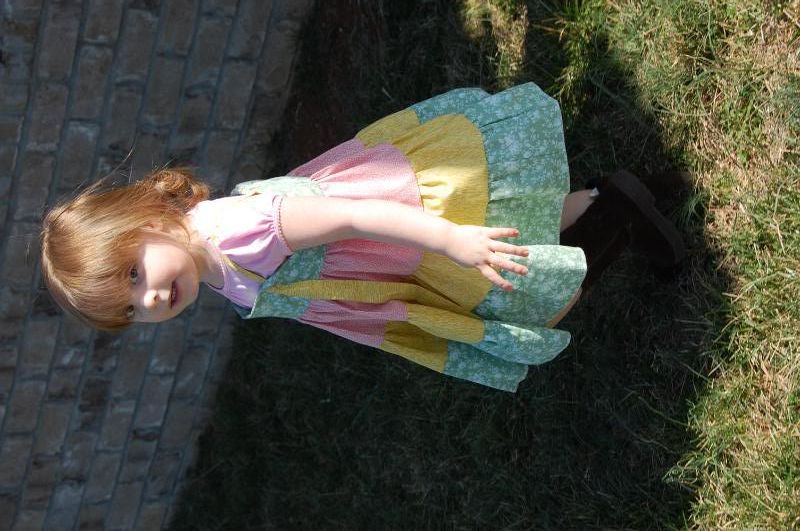 Granny & I made Emma this dress. I love it on Emma! Oh yeah - I joined Face Book. :)