Emma & I ventured out to the pumpkin patch again this morning along with Peyton & Noah. We actually had to wear a jacket this time!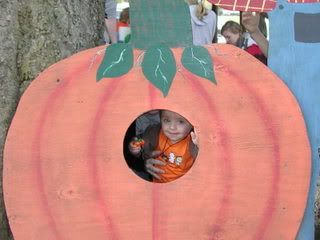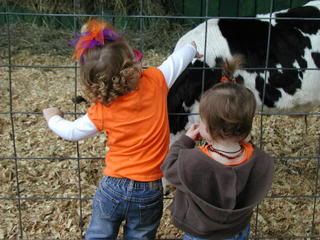 I also tried to snap some pictures in front of our house this morning of Emma dressed up as Roo but she just wasn't in the mood for pictures.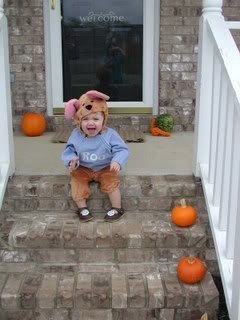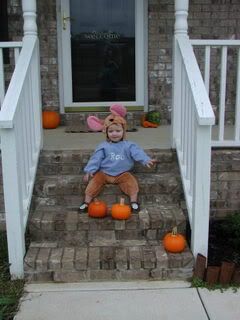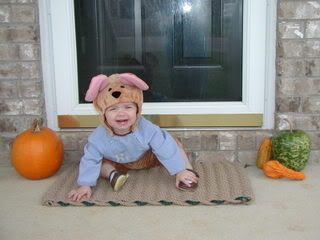 We were out with Peyton, Noah, Ella and Cameron last weekend at Wilson County's Octoberfest. It was so warm out for October!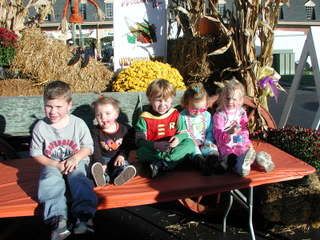 She was being sweet with Mommy and Daddy the other night...




Trying on her new coat...that is at least a size too big! We need to go exchange it at The Children's Place soon!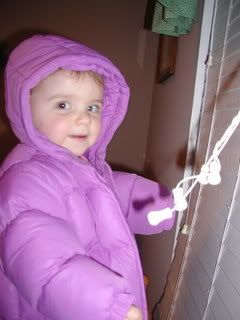 Oh yeah...Jon & I finally painted Emma's room today. It is a mint green color and we only painted the bottom half of her room. I can't wait to see it all come together in the next few weeks. My Mom & Dad are giving her a "big girl" bed and we are redecorating her room a little bit. I am also doing a massive closet reorganization at the moment too...so many cute clothes! I'll try to post a pic soon -- our camera is on the fritz so I have to catch it on a good day!




An update: Emma weighed 24 lbs 4 oz at her 15-18 month check-up on Thursday. She is in the 60th percentile for weight and the 90th percentile for height at 33 1/4" long! She also had three shots and she had a bad reaction to, we all assume, the flu shot. She was one miserable little baby by about 6:30 PM that night and I felt so bad for her. We spend the evening snuggling. :) Emma was feeling much better today...as you can see! Thanks for visiting us!