This post is a few days late but I wanted to share a BIG thank you for Emma's Valentines. Great Granny and Diggie sent Emma an Elmo card with a little something to shop with and Aunt Toni & the boys sent a sweet card and a necklace/bracelet set. Emma is hooked on her "pretties" so she immediately put it on...tag and all! Grandma and Granddad took us all out to lunch at Toyama Japanese Steakhouse and let Emma pick out a rocker in front of Cracker Barrel. I must admit that the rocker was definitely the HIT! She was uh-ohing the chef when he made the oil flame up and she was a big fan of the soup and chopsticks. It was so good and if you are ever in Nashville, you should totally check it out for lunch. Very yummy and very reasonably priced.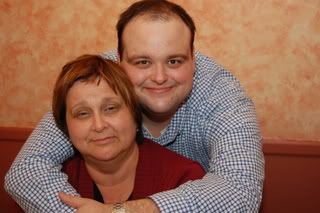 I wanted to get Emma a cute purse and some little goodies to go in it for her Valentine. It arrived today and Emma loves it. She wouldn't even let Daddy see it when he came home. I found it through Etsy and it is perfect. Emma has a few other little bags but nothing that is an everyday sort of bag to carry whatever she wants. This one fits her small Elmo coloring book, sunglasses, Minnie cell phone, makeup brush, crayons (in a built-in holder) and whatever else Emma chooses to carry around like fake lettuce and a teacup. :) I highly recommend Simple Sweetcakes if you are looking for something like this!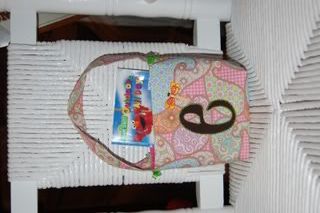 Nana and Papa sent Emma a card too and are coming for a visit this weekend. Emma is excited! I'll be sure to add more pics soon...someone is hungry so I gotta run!