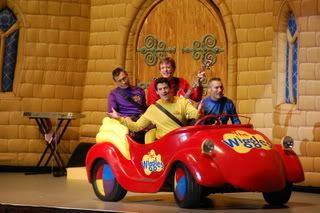 We saw the big red car, all four Wiggles and their Wiggly friends, Dorothy, Wags, Henry and Captain Feathersword. It was kind of surreal since we watch them on DVD all the time. lol It was such a fun evening and Emma loved it!

Emma has been a bit Wiggles crazy for a year now so it was nice to actually "see" them in concert this year. I think Jon & I had as much fun as she did! We had been telling her about going to see the Wiggles for weeks now but she would just go grab a DVD. She definitely "got it" last night! I am sad that it has already came and went...

Hey Jon, wanna go again if they add Indy to their fall schedule??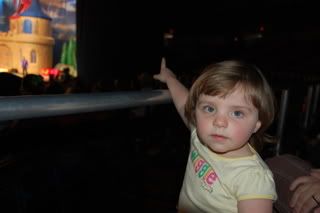 We have the new DVD coming out on Tuesday to look forward to! :)