We spent Christmas with my family while we were in Indiana the weekend of 12/19. Bennett, Peytonn & Emma were all spoiled by Nana & Papa. A work bench with tools for P and Emma received a kitchen with plenty of pots & pans. Clothes, clothes, clothes too. Nana loved the plate Emma had handpainted for her and Emma loved showing Nana how she did her handprints. We didn't manage to do our annual Christmas photo in front of the fireplace at their house. Maybe next year? We also took Emma through the Christmas lights at the park...she loved it!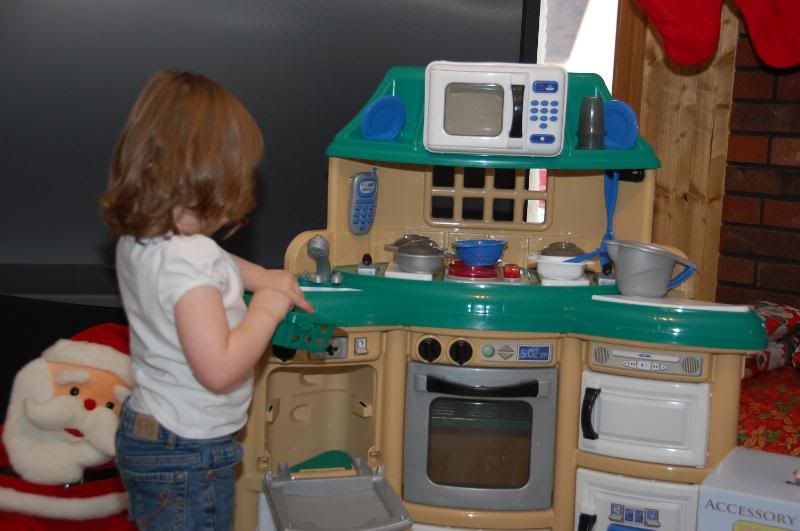 We gave Nate one of his favorite presents, a MAJOR award. lol If you've seen A Christmas Story then you understand what I am talking about...that movie has been a staple in our family for as long as I can remember. I had to introduce Jon to it about 5 years ago - his family had never heard of it!



We went to our 4:00 PM church service on Christmas Eve and Emma was enthralled when the lights dimmed and the sanctuary was lit by candlelight. She kept making Daddy raise his arm higher and higher. We then had Jon's dad, sister and grandparents over for Christmas Eve dinner...unfortunately his mom had to work that night. Gee Gee & Grandad had the Wubbzy that Emma had asked Santa for so she was crazy for awhile! She had seen him in stores and wanted him so much but I don't think she realized he stood on his head!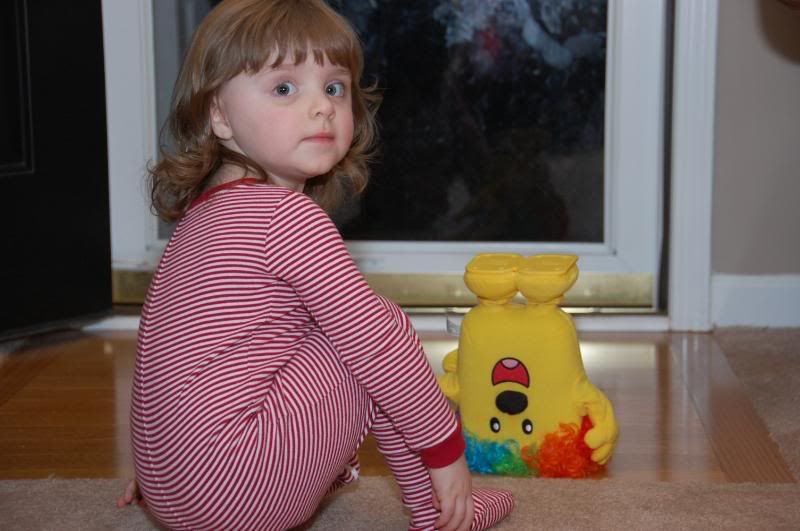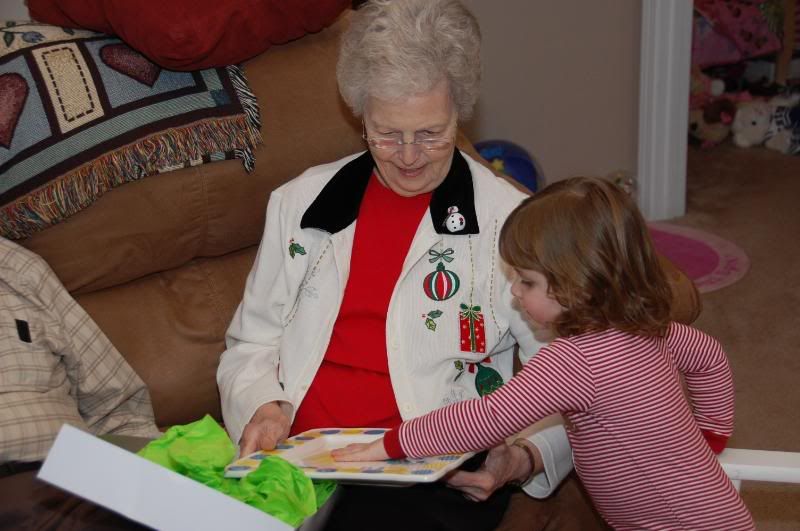 After they headed home, we headed outside to toss the reindeer some food out on our porch so they would know to stop here. Emma loved tossing it all around!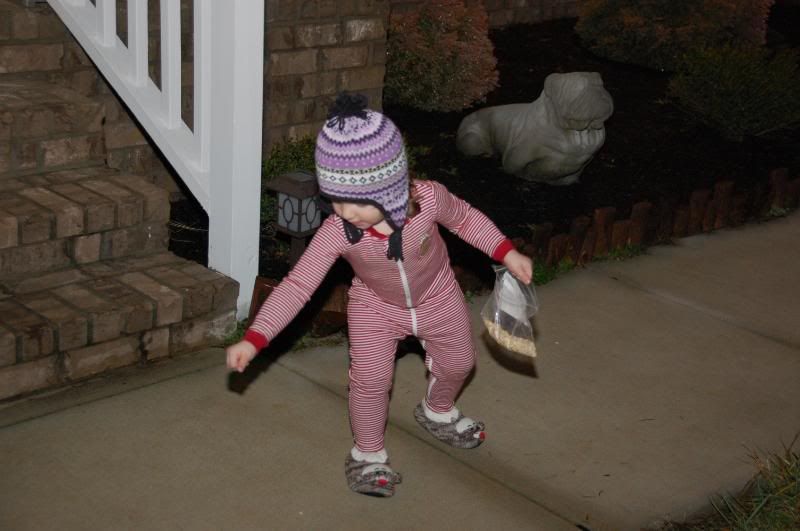 Emma was so into Christmas this year...we read her board book, Christmas in the Manger about 5 times on Christmas Eve and she kept telling us to Shhhhh! for Baby Jesus. She loved the star in the book too. She loved keeping up with our elf Isaac. She loved decorating our Christmas tree and looking at it every day. She asked to go see Santa at the mall and actually walked up to him, sat on his lap and talked to him without a single tear. She loved handing out presents. We were in a little rush Christmas morning but she opened her presents and stocking before we headed out to Aunt Sally's house for brunch. She loved her camera and the pictures aren't too bad!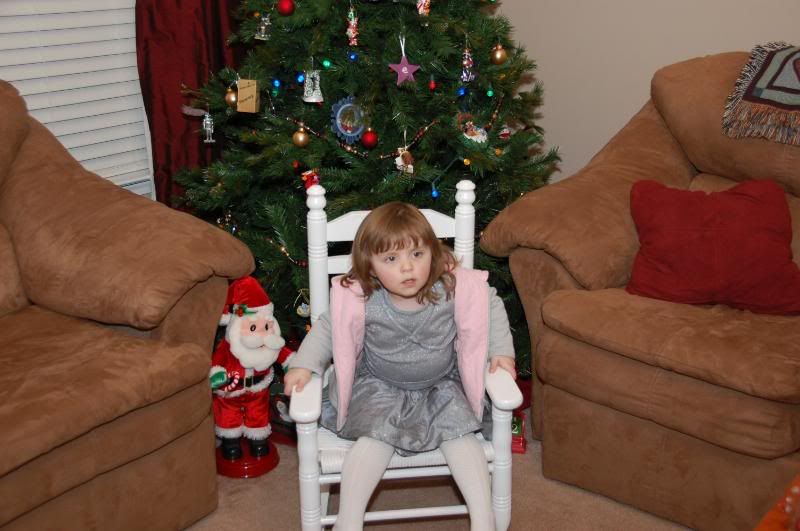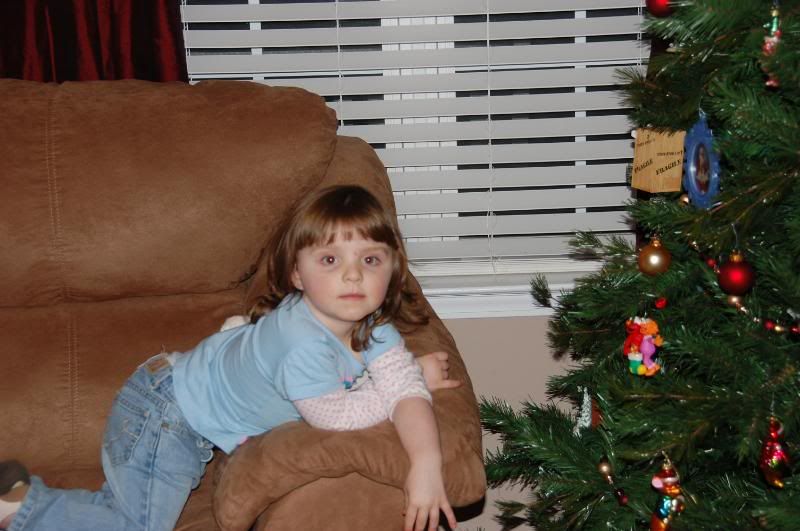 These are from her VTech camera: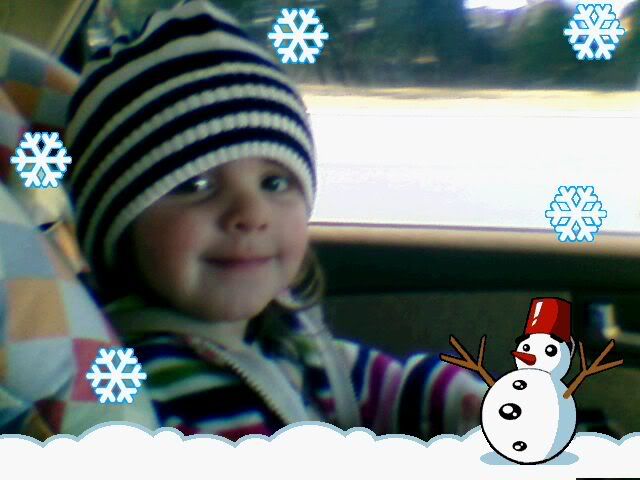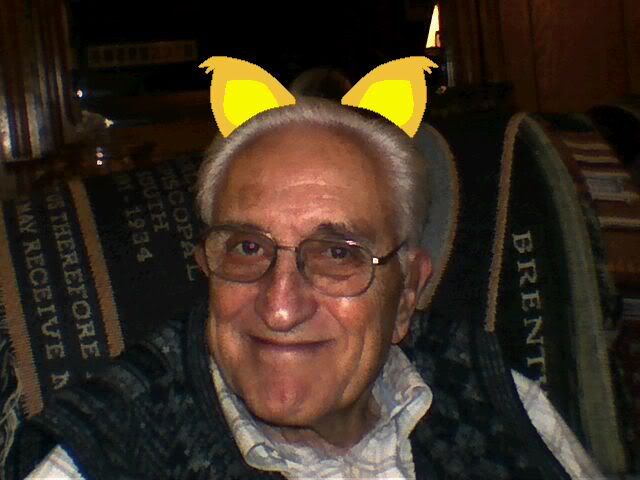 We enjoyed a wonderful Christmas and I hope you all did too! Happy New Year!